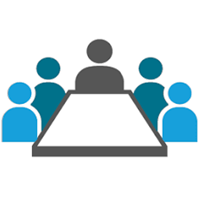 About
Mission
The Women's Initiatives Task Force accelerates and advances careers for women in the accounting and finance professions. The Task Force concentrates on attracting and enhancing talent and leadership roles, in addition to opportunities, for women. The group supports the effort to increase the pipeline of women to accounting.
Participation
The task force requirement is to attend at least 50% of the scheduled task force meetings either via conference call or in person.
Term
Sep 01, 2022 - Aug 31, 2023
Want to Join?
Use the Join Group button or Call Us:
248.267.3700
You must be a member of this group to view group details.