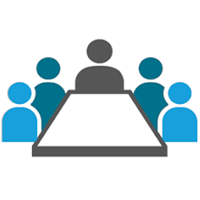 About
Mission
The Small Practitioners Task Force will focus on ways and means to aid the smaller practice units in serving their clients' needs. It will sponsor monthly area meeting groups for practitioners state-wide. The task force will be a resource to the MICPA membership for new and established practitioners. This group will also form sub-committees to work on specific issues including:
New Practitioners Resource
Conference Planning
Monthly Meeting Groups
The task force will plan at minimum one conference a year that offers networking and educational opportunities to small practitioners from around the state.
Participation
The task force requirement is to attend at least 50% of the scheduled task force meetings either via conference call or in person.
Term
Sep 01, 2022 - Aug 31, 2023
Want to Join?
Use the Join Group button or Call Us:
248.267.3700
You must be a member of this group to view group details.